Skip to Main Content
It looks like you're using Internet Explorer 11 or older. This website works best with modern browsers such as the latest versions of Chrome, Firefox, Safari, and Edge. If you continue with this browser, you may see unexpected results.
Hanking Hanyou Newtown Urban Design
Courtesy of Jaeger and Partner Architects
​https://www.archdaily.com/309401/hanking-nanyou-newtown-urban-planning-design-proposal-jaeger-and-partner-architects/pro-1-18-d01
(retrieved: 10/12/17)
Fluxus-prefab Modular Design System for Urban Development
Fluxus LLC (World Alliance Efficient Solutions)

From theoretical design through proof-of-concept and into mass-production, the company is committed to improving the quality of life through a new way of delivering sustainable and affordable housing with intelligent manufacturing and industrialized method to build in communities.
Urban Planning Organizations & Associations
American Planning Association

-- an independent, not-for-profit educational organization that provides leadership in the development of vital communities.

American Association of Port Authorities

-- a trade association which represents more than 150 public port authorities in the United States, Canada, the Caribbean and Latin America.
American Institute of Certified Planners -- Certification organization of APA promoting norms in ethics and practices for the planning profession.

American Public Transportation Association

-- organization devoted to studying and providing statistics on all aspects of public transportation.

American Public Works Association

-- an international educational and professional association of public agencies, private sector companies, and individuals dedicated to providing high quality public works goods and services.
Architects, Designers, Planners for Social Responsibility -- organization directed towards the protection of the natural and built environment, arms reduction, and socially responsible development.
Association of Collegiate Schools of Planning -- consortium of university-based programs offering credentials in urban and regional planning.
Association of European Schools of Planning -- AESOP represents 150 European Schools of Planning - offering information on events, awards, news, activities, books, jobs, access to journals, and educational programs.
Association of Metropolitan Planning Organizations (AMPO) Google: ampo.org -- A nonprofit, membership organization serving the needs and interests of Metropolitan Planning Organizations (MPOs).

Association of Pedestrian and Bicycle Professionals

-- promotes excellence in the emerging professional discipline of pedestrian and bicycle transportation.

Canadian Institute of Planners

-- national voice for planners and planning in Canada. Web site features resources on planning, education, careers, and conferences.
Center for an Urban Future -- The Center for an Urban Future (CUF) is a catalyst for smart and sustainable policies that reduce inequality, increase economic mobility, and grow the economy in New York City. An independent, nonpartisan policy organization.
City Club of New York -- The City Club of New York promotes thoughtful urban land use policy that responds to the needs of all New Yorkers - a forum for public discussion.
Commonwealth Association of Planners -- CAP is a global institute focusing on fostering the skills of urban and regional planners to meet the challenges of urbanization and sustainable development.

Community Development Society

-- founded in 1969, is a professional association for community development practitioners and citizen leaders around the world.
Congress for the New Urbanism -- advocates for the restructuring of public policy and development practices to support the restoration of existing urban centers and towns within coherent metropolitan regions.
Council on Tall Buildings and Urban Habitat -- CTBUH, founded in 1969, a Not for Profit organization, which facilitates the exchange of research, publications, events, and working groups, focusing on the inception, design, construction, and operation of tall buildings and future cities.

Environmental Design Research Association

-- an international, interdisciplinary organization founded in 1968 to advance and disseminate environmental design research, thereby improving understanding of the interrelationships between people, their built and natural surroundings, and helping to create environments responsive to human needs.
European Council of Spatial Planners -- ECTP-CEU provides information on latest topical publications, meetings & conferences held in Europe, award announcements, and networking opportunities, including a focus on young planning professionals.
International City/County Management Association -- professional and educational organization for chief appointed managers, administrators, and assistants in cities, towns, counties, and regional entities throughout the world.
International Council on Monuments and Sites -- an international non-governmental organization of professionals, dedicated to the conservation of the world's historic monuments and sites.

International Downtown Association

-- a world leader and champion for vital and livable urban centers.

International Economic Development Council

-- the largest membership organization serving economic developers around the world.

International Society of City and Regional Planners (ISOCARP)

-- a global association of experienced professional planners founded in 1965.

International Urban Planning and Environment Association

-- organization devoted to fostering dialogue on issues of urban environmental planning and sustainable urban development, and to help develop practical solutions.

National Association of Development Organizations

-- provides training, information and representation for regional development organizations in small metropolitan and rural America.

National Association of Home Builders

-- a federation of more than 800 state and local builders associations.

National Association of Housing and Redevelopment Officials

-- the leading housing and community development advocate for the provision of adequate and affordable housing and strong, viable communities for all Americans-particularly those with low- and moderate-incomes.

National Association of Local Government Environmental Professionals

-- brings together local environmental officials to network and share information on innovative environmental practices, conduct environmental policy projects, promote environmental training and education, and communicate the view of local environmental officials on national environmental issues.
National Community Development Association -- a national nonprofit organization comprised of more than 550 local governments across the country that administer federally-supported community and economic development, housing and human service programs, including programs of the U.S. Department of Housing and Urban Development (HUD), Community Development Block Grant (CDBG), and the HOME Investment Partnerships (HOME) programs.

National League of Cities

-- the oldest and largest national organization representing municipal governments throughout the United States. Its mission is to strengthen and promote cities as centers of opportunity, leadership, and governance.
New York City Department of Planning -- NYC agency - Zoning, Plan Studies, Data Maps, etc.
Planners Network -- for over 25 years, PN has been the voice of progressive planning, publishing a newsletter, holding annual conferences, and organizing local activities in cities throughout North America.

Planning Institute of Australia

-- a not-for-profit association representing professions involved in planning Australia's cities, towns, regions and places.
Prince's Foundation -- promotes a return of human values to architecture, the building arts, urban design, and regeneration.
Project for Public Spaces -- a nonprofit corporation specializing in the planning, design, and management of public spaces.
Public Housing Authorities Directors Association -- represents the professional administrators of approximately 1,900 housing authorities from all over the United States.
Regional Plan Association -- NYC & area planning - economics, environmental advocacy board.

RUDI [Resource for Urban Design Information]

-- a not-for-profit membership organization that aims to facilitate the sharing of information and active dialogue among professionals and activists involved in making environments for better living. Includes links to case studies, bibliographies, urban design journals, and other resources.
Smart Growth America -- nationwide coalition promoting a better way to grow: one that protects farmland and open space, revitalizes neighborhoods, keeps housing affordable, and provides more transportation choices.
Smart Growth Network -- an organization that encourages development that is environmentally, fiscally, and economically smart and helps create national, regional, and local coalitions to support smart growth.
UN - Habitat -- Source for information on demographics, environment, economic, social & spacial challenges in urban areas across the world - investigating issues related to housing, infrastructure, employment, crime & safety, pollution & health, etc.

Urban Affairs Association

-- the international professional organization for urban scholars, researchers, and public service providers.
Urban and Regional Information System Association -- a non-profit association of professionals using Geographic Information Systems (GIS) and other information technologies to solve challenges in all state and local government agencies and departments.
Urban Institute -- Research organization reporting on matters related to urban social issues.

Urban Land Institute

-- a community of practice for those engaged in the entrepreneurial and collaborative process of real estate development and land use policy-making.
U.S. Department of Housing and Urban Development -- Federal governmental regulatory agency on urban affairs.
Urban Studies Research Guide - EXCELLENT additional resources!
Browsing for items relevant to Urban Planning - Stack Guide to Call Numbers by Subject
Stacks (including Oversize & Reference) can be browsed by call number, as can the library catalog.
HD101-1395.5 Land use, Land tenure
HD1286-1289 Communal ownership
HD1290-1291 Municipal ownership
HD1361-1395.5 Real estate business
HD7285-7391 Housing
HD9715-9717.5 Construction industry
HE305-311 Urban transportation
HT51-1595 Communities. Classes. Races
HT51-65 Human settlements. Communities
HT101-395 Urban groups. The city. Urban sociology
HT161-165 Garden cities. "The city beautiful"
HT165.5-169.9 City planning
HT170-178 Urban renewal. Urban redevelopment
HT330-334 Metropolitan areas
HT351-352 Suburban cities and towns
HT361-384 Urbanization. City and country
HT388 Regional economics. Space in economics
HT390-395 Regional planning
NA9000-9428 Aesthetics of cities. City planning and beautifying
SB450.9-467.8 Gardens and gardening
SB469-(476.4) Landscape gardening. Landscape architecture
SB481-486 Parks and public reservations, Including theory, management, history
TA170-171 Environmental engineering
TA1001-1280 Transportation engineering
TD159-168 Municipal engineering
TE1-450 Highway engineering. Roads and pavements
More Help with Urban Design Subjects
"City Planning" NA 9000's
"Civil Engineering" TA's
"Environmental Engineering" TH 6021
"Housing" HD 7285-7291
"Regional Planning" NA 9000's
"Roads" TE's
"Urban Landscape Architecture" SB 472.7
"Urban Geography- country/state" HT's
Books on "Urbanism" & City Planning in Quinn Stacks
Worlds "Next" Tallest Tower / Opportunities for Young Architects & Planners / 10 Buildings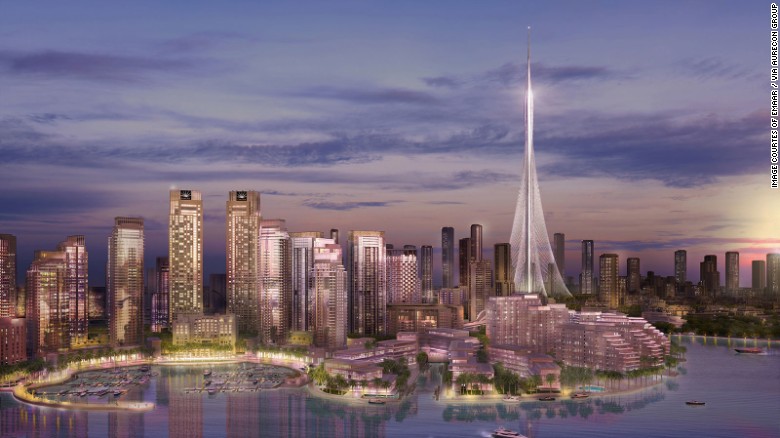 Credit: image courtes of emaar / via aurecon group (retrieved 10/12/17)
Reference & Instruction Department
Reference & Instruction Department
Fordham University Libraries

Walsh Library ♦ Rose Hill Campus ♦ 718-817-3586
Quinn Library ♦ Lincoln Center Campus ♦ 212-636-6050
Fordham Westchester Library ♦ Fordham Westchester Campus ♦ 914-367-3061
library@fordham.edu ♦ text 71-TXTX-1284 ♦ Ask a Librarian (Chat)