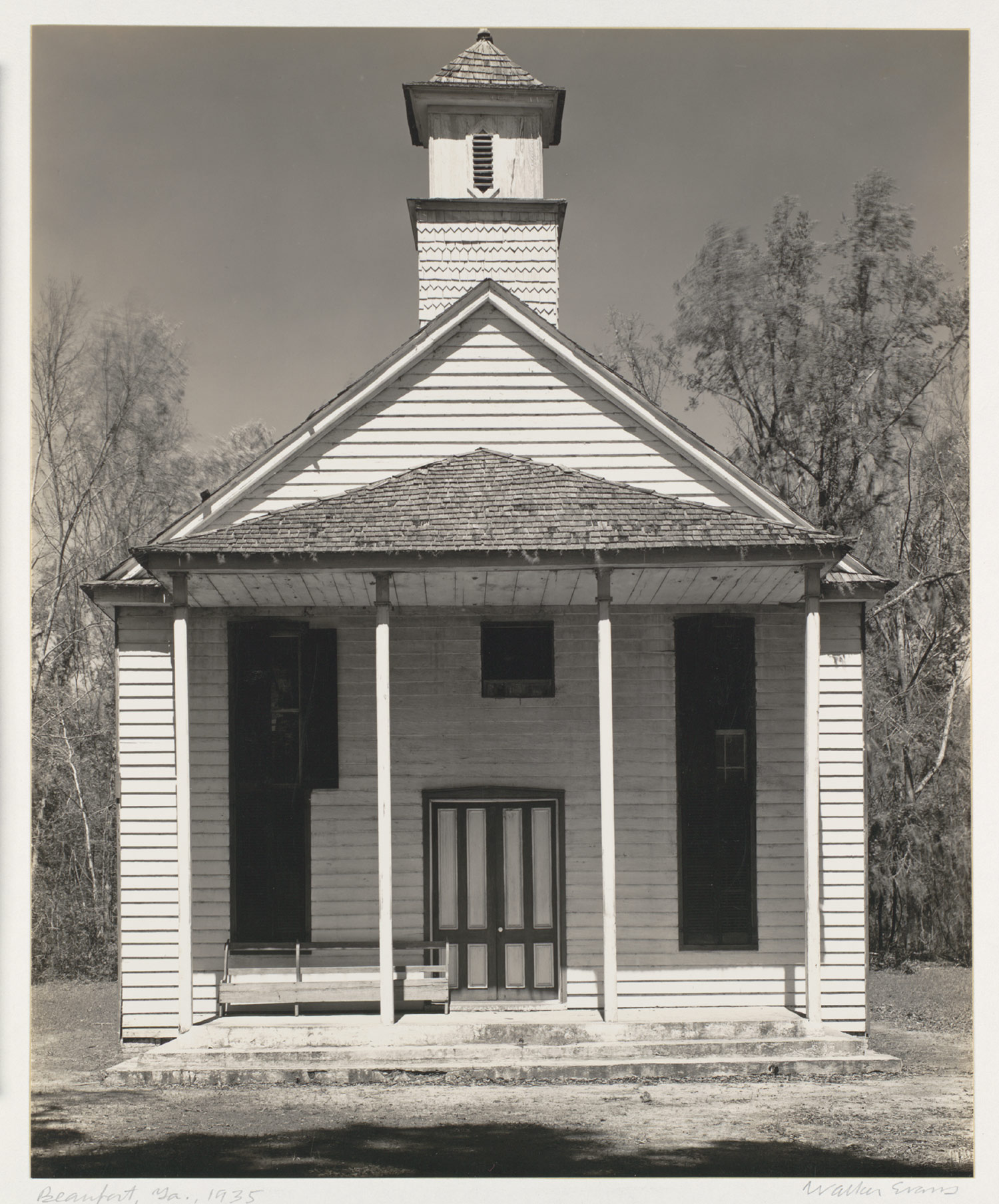 [Church, Beaufort, South Carolina], 1936
Walker Evans (American, 1903–1975)
Gelatin silver print
"Out-of-the-way churches … comprise the most unnoticeable ecclesiastical architecture in the U.S. But they are unnoticeable with a vengeance: even the unbeliever must feel their force. These buildings are primitive, if the term may be used without its shade of condescension … country churches of fading, weatherworn wood, with touches of old color on the trim. In these, the rewarding features are belfry and tower, sporting all variety of shingle play and dancing line. Amplified by understatement, consecration speaks tenfold over such labored glorifications as Saint Patrick's Fifth Avenue or the Cathedral of St. John the Divine."
—Walker Evans, "Primitive Churches," Architectural Forum (December 1961)
8 15/16 x 7 5/16 in. (22.7 x 18.5 cm)
Purchase, Marlene Nathan Meyerson Family Foundation Gift, in memory of David Nathan Meyerson; and Pat and John Rosenwald and Lila Acheson Wallace Gifts, 1999 (1999.237.3)
"Walker Evans: [Church, Beaufort, South Carolina] (1999.237.3)". In Heilbrunn Timeline of Art History. New York: The Metropolitan Museum of Art, 2000–. http://www.metmuseum.org/toah/works-of-art/1999.237.3 (October 2006)